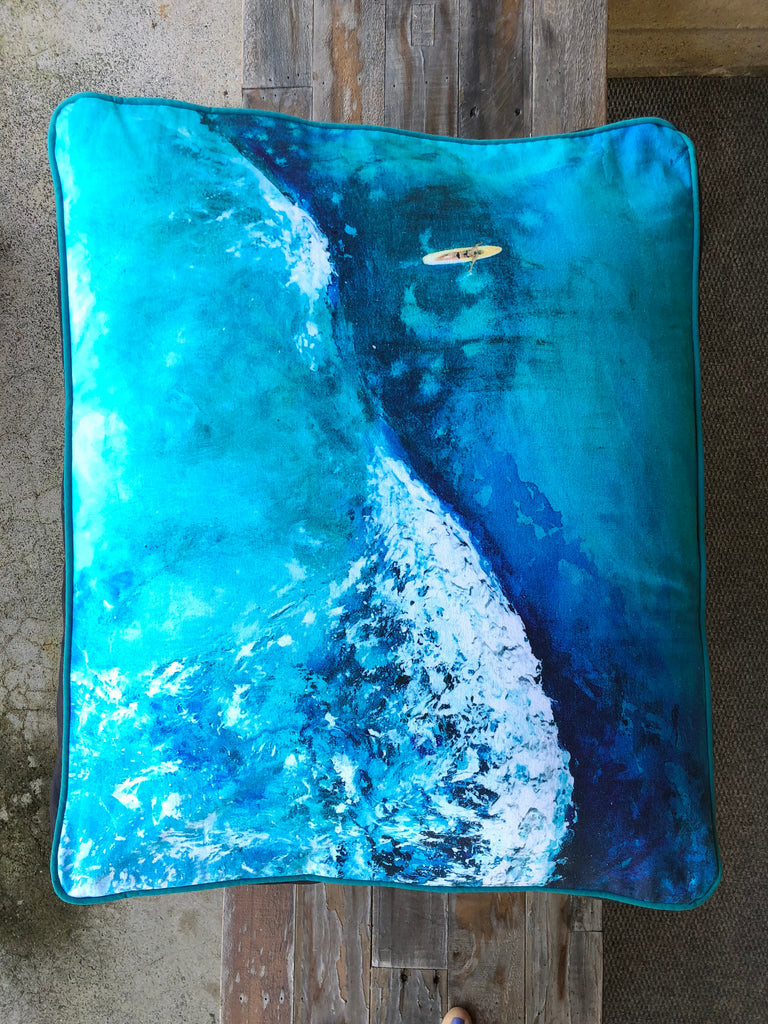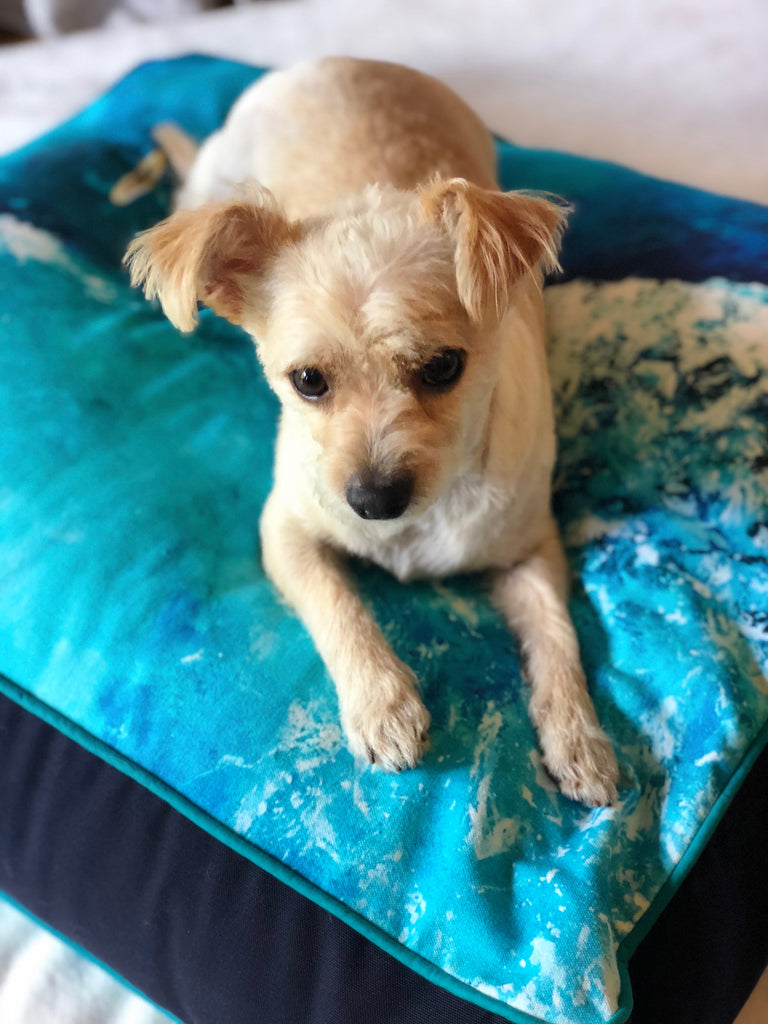 $200.00
$0.00
The 4-in-One Pillow
DESCRIPTION
One size never really fits all, but we are testing out a new shape!  This rectangular pillow falls in between the Floor Pillow and the Box Pillow.  Perfect for a chair back (and thick enough to replace your worn out one), this shape also works well as a set on your queen or king size bed - rather than having to stack those pillows behind you so you can sink into a good book or movie, this one is plush enough to stand the comfort test alone.  Mix it up on your deep sofa or settee, or let your pampered pooch enjoy a dog bed they've only had puppy dreams about. 
CARE AND MAINTENANCE
Machine wash delicate cycle, cold water
Hang from a palm tree in the shade
Iron on warm as needed
With time and love will fade like your favorite denim
DETAILS YOU'LL APPRECIATE
Pillow cover is made of 100% cotton
Pillow insert is a down alternative- "Angel Hair", 100% polyester
Digitally dye printed in California
KEY PRODUCT POINTS
Exclusive art and design from Hawaii
Brass zipper and pull
Machine washable
Made in USA
DIMENSIONS 
Medium Pillow Cover:  22" x 16" x 5" | Pillow Insert: 24" x 18" x 5"
Large Pillow Cover: 28" x 22" x 5" | Pillow Insert: 30" x 24" x 5"